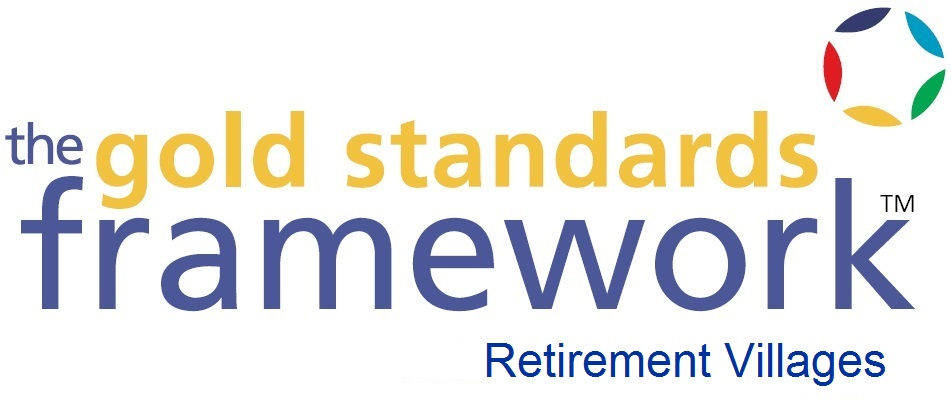 GSF – Gold Standard Care for the Golden Years

GSF Retirement Villages Programme Nutshell
Watch this short video to find out how the programme can help your retirement village deliver gold standard care to all of your residents.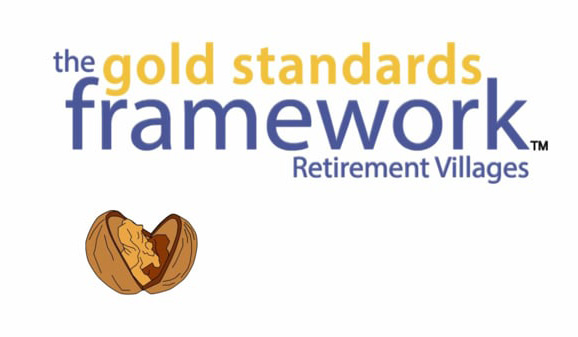 GSF addresses the needs of the ageing population - for all people in their final chapter of life, helping to provide 'gold standard care for their golden years'
Since 2000, GSF has been the bedrock of training in care for people approaching the end of their life for tens of thousands of health and social care professionals in primary care, care homes, hospitals and domiciliary care, helping teams deliver personalised, quality care so that people can live well until they die. Increasing numbers of people now live in retirement villages, communities or schemes (currently about 75,000), a figure set to rise in coming years.
So in July 2018 we launched the NEW GSF Retirement Village Programme, based on the extremely successful GSF Care Homes Programme, with fully updated tailored resources, tools, measures, videos and a GSF RV training programme over a 6-9 months involving 3-4 full day workshops, visits and support. Some retirement villages have successfully adapted the GSF care homes programme for their needs and found it to be a transformational, delivering a real culture shift. Now we have developed a fully bespoke GSF RV programme and Accreditation with the GSF Quality Hallmark Award, with the first retirement villages to be accredited September 2019.
Working with Extracare's 19 Villages and schemes, we are building on the learning of many to ensure the programme helps improve:-
The quality of care and experience of ALL residents of retirement communities
Teamwork, coordination, confidence of staff and collaboration with GPs, primary care teams, hospitals and others
Outcomes for residents enabling more to live well and die well and remain at home more of the time, reducing avoidable hospital admissions.
GSF helps you to provide residents with care that is proactive - with earlier anticipation of need, more person-centred care, built on advance care planning discussions offered to every resident to help them create the space to clarify their wishes, goals and preferences. The programme also enables providers to deliver care that is systematic, involving everyone with better communication with other health and social professionals resulting in more coordinated care.
This programme is specifically tailored to suit the needs of Retirement Villages and includes all residents, not just those considered to be in their final year of life. GSF is designed to build on the good care already being provided in retirement villages so that every resident in their golden years receives gold standard care right up until the end of their life.
Shirley Hall, Head of Innovation and Wellbeing, ExtraCare Charitable Trust, speaking at the GSF Conference, September 2018
For more information about how your retirement village can participate in the GSF programme contact the GSF Centre for more details: Tel: 0207 7893 740 (London Office) or Tel: 01743 291891 (Shrewsbury Office)
If your organisation includes a care home, then we'd recommend it participates in the GSF Care Homes Programme

To register your interest and receive details regarding the next GSF Retirement Villages training programme please complete our Expressions of Interest form.
Created: 4/12/18