Prison Training Programme
With an increasingly ageing prison population, it is very important to ensure that those nearing their end of life in prison are able to receive the right care at the right time.
The GSF Programme has now been adapted for Prisons. We have worked with one prison healthcare centre, who have achieved the Quality Hallmark Award.
We are now looking for a small number of interested prisons to be part of the next phase of GSF in Prisons, and to help shape how the programme develops.
The benefits and outcomes of the GSF Prison programme will be:
Better personalised care through identification and assessment of patients' needs in final year of life
Improved team work and collaboration with GPs, Hospitals, Care Homes and others
Proactive, well-coordinated care – pre-empting crises
Improved Cross Boundary Care and integration into wider local health community
The programme requires one or two nominated leads from the Prison to:
Attend the interactive workshops
Share examples of good practice with others
Take part in evaluation
Lead and be responsible for the implementation of the programme in the hospice – to cascade the learning from the workshops to others in the hospice
We know that this work is making a difference to patients, their families and the staff who provide the care. Please join us in being part of this national momentum, we will be very pleased to have you on board and look forward to working with you and supporting you to achieve the very best quality of care – 'the Gold Standard of Care'.
Please view our GSF Prison Programme flyer, below, which gives further details of the programme content and format.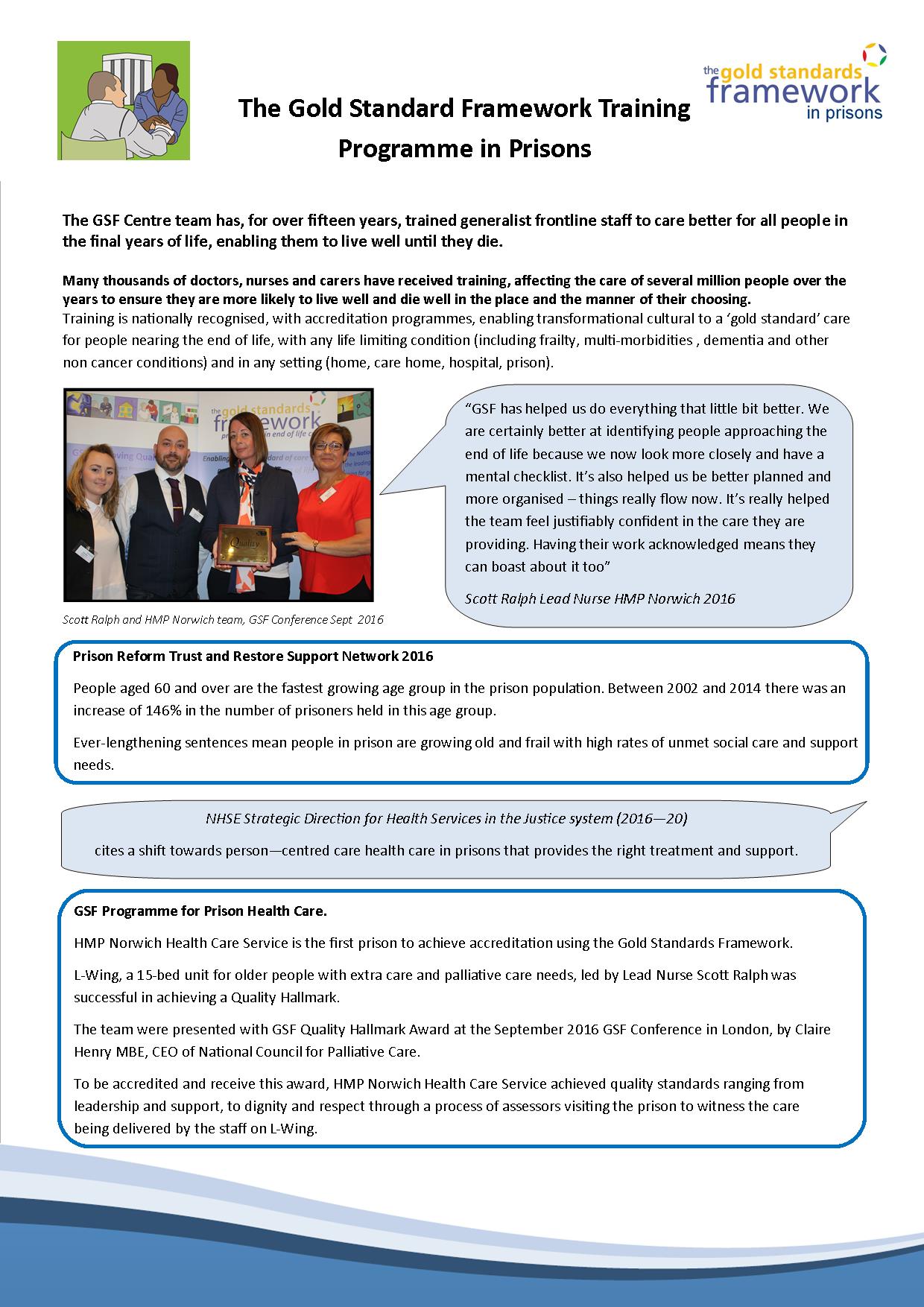 To express your interest in the programme please complete the Expressions of Interest form.