Domiciliary Care Training Programme
Domiciliary care has a very important role to play in care for people living at home, and particularly for those who may be in the final year of life. Domiciliary Care workers are vital in helping people to live well and to remain at home right to the end if they wish to, thereby decreasing avoidable crisis hospital admissions. Yet, often care workers have not received adequate training and don't feel confident in this important area of care or able to work effectively with other community teams.
Poster Summary Programme Flyer Bronze, Silver, Gold
The Gold Standards Framework (GSF) Domiciliary Care Training Programme was first developed in 2011 and has been used by over 1500 care workers, initially at Certificate (Silver) level, to improve care for people in their last year, months, weeks and days of life. In 2019 the GSF Domiciliary Care Accreditation (Gold) programme was developed, in line with other GSF programmes.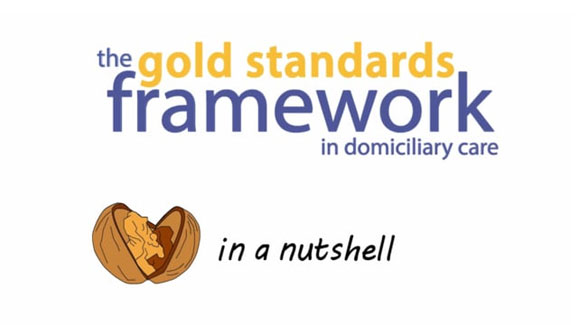 There are now 3 ways you can introduce GSF into Domiciliary Care Agencies :-
Bronze, Silver (certificate) and Gold (accreditation)
1. Bronze - FREELY AVAILABLE GSF principles and some tools and videos on the GSF website.
2. Silver - CERTIFICATE - Virtual Learning Zone (VLZ) on-line teaching modules. Access to our on-line distance-learning 6 teaching modules on the VLZ with evaluations at care workers' level, leading to Certificates for your individual staff, plus 2 options for support, either 3 workshops or 3 webinars to help you train your team.
3. Gold - ACCREDITATION - The full programme including 4 interactive workshops plus on-line teaching modules on the VLZ, with before and after evaluations for the whole agency working as a team, train-the-trainers support helping your staff to teach and implement GSF in domiciliary care, full resources and additional tools, leading to progress to Accreditation of the agency and the GSF Quality Hallmark Award.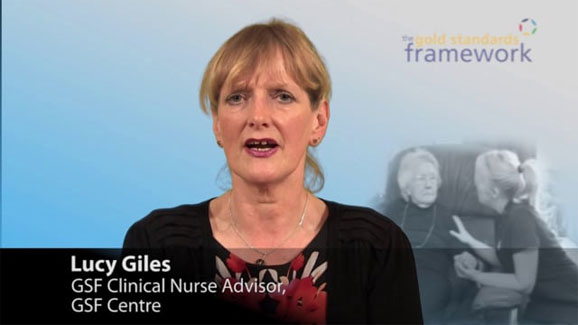 GSF helps you implement national policy in practice.
GSF improves proactive, personalised, well-coordinated care, in line with the NHSE Long Term Plan, NICE Guidance, GPs' Quality Outcomes Framework and Enhanced Health in Care Homes (EHCH), enhancing quality of care and reducing crisis hospital admissions and deaths, whilst providing evidence of impact for CQC and local commissioners. See attainments of GSF accredited teams in the Frontrunners papers or throughout the GSF website.
The GSF Domiciliary Care Programme enables top quality care at home given by your domiciliary care workforce and is available at 3 levels, including the full GSF Accreditation 'gold' quality improvement (QI) programme for Domiciliary care, leading to GSF Accreditation with the GSF Quality Hallmark Award. Over 3,500 teams have been GSF trained since 2004, with hundreds accredited and reaccredited, improving care for millions of people, putting policy into practice and demonstrating sustained excellence of care.
The GSF Accreditation Quality Hallmark Award is nationally recognised as a kite-mark for quality, recognised in various settings by Care Quality Commission, British Geriatrics Society, Royal College of GPs, Care England and other national organisations, with high numbers of 'CQC Outstanding' teams/homes being GSF Accredited.
The Domiciliary Care programme fits with other Gold Standards Framework training programmes to enable domiciliary carers to understand, more specifically, end of life care and how they are an integral part of the complete care package required by people at the end of life.
Experience of using GSFDC in CIC Group from Lockie Sweeney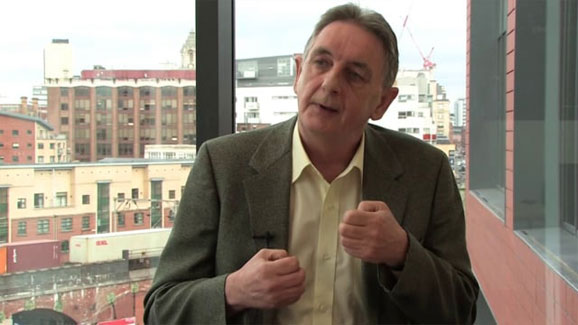 Bronze, Silver (certificate) and Gold (accreditation) (Click here to view the full GSF Bronze, Silver, Gold Support Offers)
1. Bronze

FREELY AVAILABLE resources and videos on the GSF website.

* Proactive care - the GSF Proactive Indicator Guidance (PIG) for earlier identification and more proactive care

* Personalised care - Advance Care Planning Guidance on GSF ACP website + Thinking Ahead ACP form

* Clinical Assessment tools - PEPSI COLA, pain, Doloplus + Supportive care register forms

* Videos - '5 Steps to ACP' video - for public/residents/families, GSF nutshell summary

2. Silver

CERTIFICATE LEVEL - All the free resources above, plus:

* Distance Learning on-line teaching modules on the GSF Virtual Learning Zone on the GSF Domiciliary Care Programme

* 2 Support Options - workshops or webinar

* Six structured training modules (about 30 minute each) covering key points in care for people in the final years of life, including identification, advance care planning, clinical assessment, etc., with interviews, action plans and examples of good practice.

* All resources and guidance needed in the Good Practice Guide and access to 'Members Area' of the website for suggested lesson plans and teaching power points

* Certificate level - Evaluations lead to certificate level for the individual trainees as assessed by the trainers, not the agency.

3. Gold

ACCREDITATION LEVEL - The full GSF Domiciliary Care Quality Improvement Programme - At team/registered agency level ensuring attainment of NHSE LTP and EHCH outcomes and the well-recognised GSF Accreditation GSF Quality Hallmark Awards

* 4 interactive workshops for 2 delegates

* Full resources including Good Practice Guide, videos on DVDs, posters, leaflets, assessment tools, frailty updates, etc.

* Evaluations including tracker tools, audit tools, questionnaire, Key Outcomes Ratios

* On-line Support as needed for accreditation
To register your interest and receive details regarding the next GSF Domiciliary Care training programme please complete our Expression of Interest form.
Updated: 03.03.20