Navigation

GSF Digital Solutions Training Programme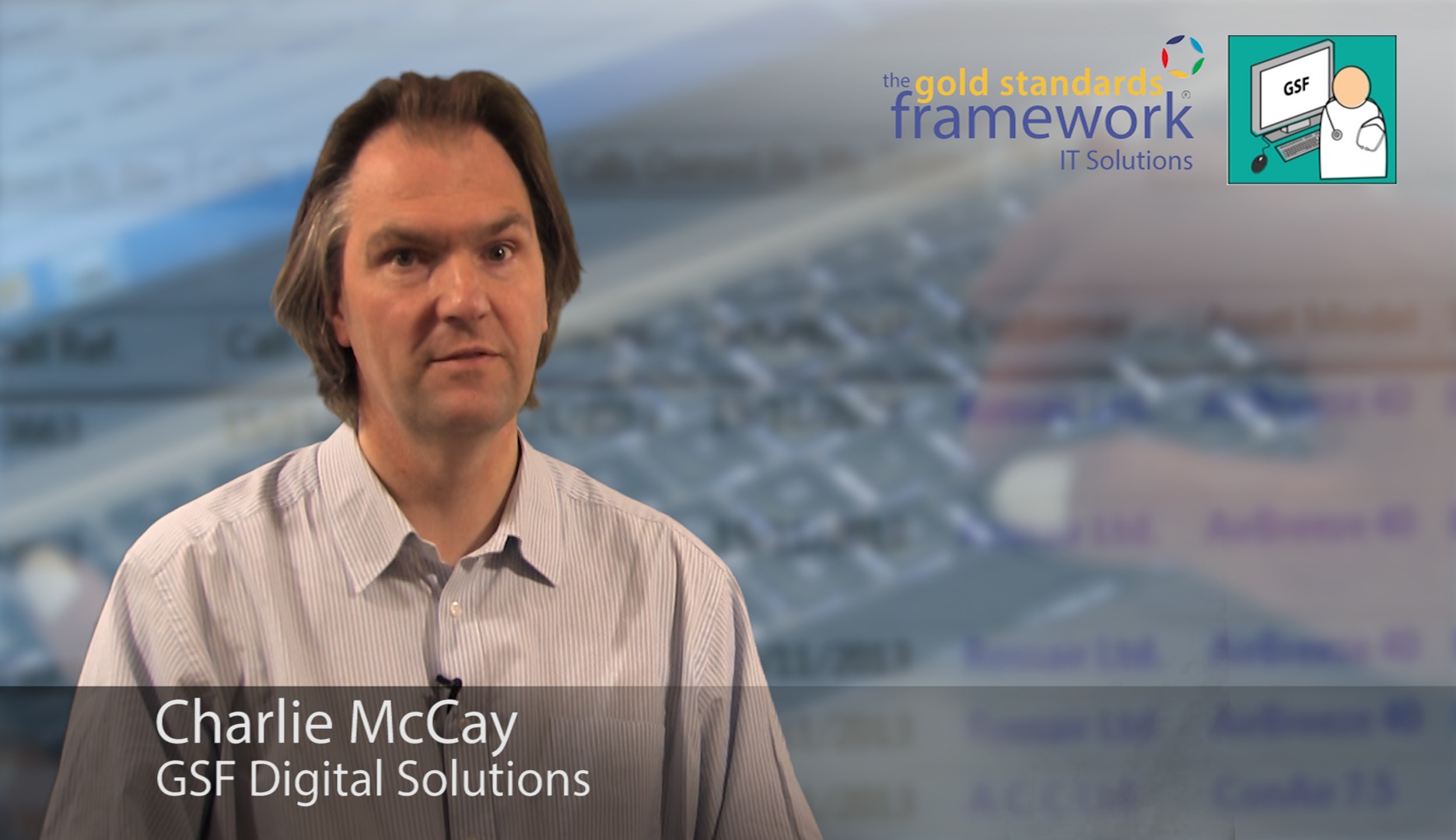 Digital Solutions is an IT support package that helps you to make the best use of your existing IT infrastructure to best identify your 1% of patients who should be on the GSF Register and then to know what next to do, by implementing GSF. This programme supports best use of GSF Primary Care by GPs, District Nurses and others in the Primary Care Teams, and help 'make it easy to do the right thing.' This builds on QOF, GSF training in end of life care with best use of IT systems to ensure that they are helping you to do the right things at the right time, as recommended by GSF i.e. to find the 1% and then to coordinate care by knowing what to do for them and when.
Benefits of GSF Digital Solutions:
1. Improving palliative care
Maintain palliative care registers
Assist in care planning
2. Data Quality
Template driven – aids efficient, accurate data capture
Consistent Read coding across CCG – essential for EPACCS
3. Local Enhanced Service
Why do it:
Helpful for QOF QI module by demonstrating improvement by increasing the number of patients
Automation of agenda creation
Standardisation across PCN/CCG/Hospital Trust
GSF Digital Solutions in Practices & Acute Hospitals!:
As part of our service development goals we have recently designed a new version of our Digital Solutions programme, which will enable both primary care practices and hospital wards to create forms and reports on their clinical systems to support the delivery of Gold Standard Care within their practices and hospitals.
Implementation of the updated GSF Digital Solutions Programme:
Stage 1:
Objective: We will work with you to ensure that information used for direct patient care in your local information systems is mapped to Gold Standards Framework concepts.
Method: Work through all the configurations needed for reports, forms and value sets in your IT system, so that it can effectively support the recording and auditing of Gold Standard Care delivery. This supports individual patient care, having relevant information available for team meetings and appropriate audit and quality improvement reports.
Delivery: Central to delivery of the service is a 1-day workshop with your IT system configuration expert and GSF lead. We will work with your IT and GSF leads prior to the workshop to ensure that all relevant materials are available to make best use of the time on the day. After the workshop we will follow-up with issues that arose and could not be addressed on the day.
Stage 2: In addition
Objective: Ensure Information used in data sharing, planning, and contractual agreements is mapped to your implementation of the Gold Standards Framework.
Method: Assist with the harmonisation of codes and record structures used in contracts, targets, organisational audits and improvement programs that relate to your provision of end of life care. Review the information used for risk stratification and the codes used nationally and in any local data sharing agreements that you have.
Delivery: This service will involve one further workshop and may also involve further meetings with relevant stakeholders.
Stage 3: In addition
Objective: Ensure Information used across your care community is mapped to your implementation of the Gold Standards Framework.
Method: We will work with IT and GSF leads across the community to establish consistent configurations in the clinical systems being used. We will review and inform how information systems can be used to support developing end of life care projects and strategy.
Delivery: Collaboration on End of Life Care will be happening in the context of other collaborations within the care community. We will work with your IT and GSF leads to establish the most effective way to deliver this service.
For more information please see the following flyer - Digital Solutions Flyer
Please complete the GSF Digital Solutions Order Form
Contact our Programme Coordinator for Digital Solutions at The GSF Centre for more details - Tel: 0207 789 3740, hospitals@gsfcentre.co.uk, primarycare@gsfcentre.co.uk
Updated: 10/1/2020