Welcome to the Community Hospitals Training Programme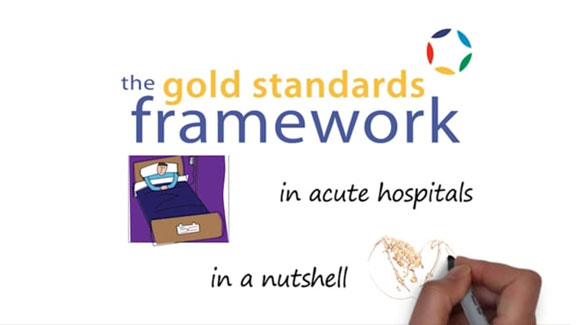 "GSF has really helped us ….in improving our coordination and communication. For patients, this means we now engage in more detailed conversations with them about the care they want and where they want to receive it and share these wishes with our health colleagues in the community, which means everyone is working in unison."
-Pam Butler, Sister at Lamorna Ward, Camborne Redruth Community Hospital
The Gold Standards Framework (GSF) Community Hospitals training programme has been developed to enhance care within the community in planning and implementing care for those patients thought to be in the last 6-12 months of life.
This programme is delivered in two ways:-
Commissioned: The GSF team deliver in your locality to a group of Community Hospitals. The Commissioned programme can be tailored to fit local requirements.

Open Programme: Community Hospital wards will be invited to join their Acute colleagues on the Open programme from 2018 onwards, this gives the added benefit of networking and sharing good practice Nationally.
Stage 1 - Preparation Phase
This involves preparation workshops plus
Planning with local teams and facilitators

Raising awareness in your hospital

Baseline evaluations - ADA (After Death Analysis), Staff Survey, Organisational Questionnaire & Key Outcome Ratios

Planning teaching
Stage 2 - Training & Implementation
A structured six workshops delivered and supported by the national GSF team which includes:-
prepared resources, posters, ward folder, patient leaflets etc., are provided

coaching support

conference calls and webinar

e-mail support
Stage 3 - Reflection & Next Step
Repeat evaluation and Follow-up

Present Report to your Board of your progress
The GSF Community Hospitals programme will support your organisation in the achievement of a range of targets and quality markers, including Department of Health Quality Markers, many local CQUINS, NICE standards. These will be demonstrated through the use of evidence based tools, including the Key Outcome Ratios, ADA audit tool, staff surveys and changes in organisational culture, all of which form an integral part of stages 1 & 3 of the programme.
"Community hospitals take naturally to this work….and GSF helps us focus even more on proactive thinking and planning ahead. It helps us work better and things go smoothly."

Stage 4 - Accreditation
On completion of the training programme you need to allocate time to embed GSF in practice.
Once embedded you can then apply for GSF Accreditation.
On successful completion you will be awarded the GSF Quality Hallmark Award.

CQC Information source
GSF Hospital accreditation process is the only recognised information source for CQC inspection.
GSF Community Hospitals Training Programme Flyer

Experience of using GSFAH in Southport from Karen Groves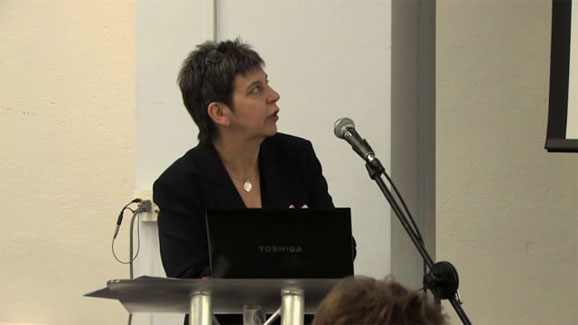 Experience of using GSFAH in Airedale from Linda Wilson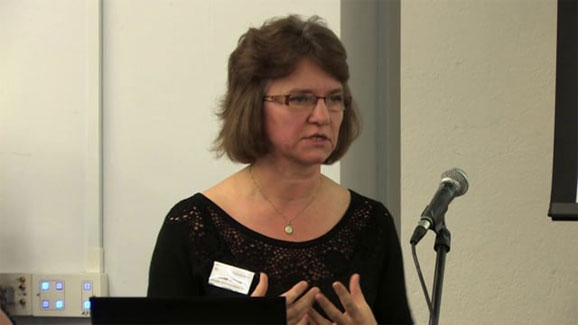 "It helped us be even more patient focussed in our care….we were able to discuss things more openly - there was a much more open and calm atmosphere and we knew we were listening to them and their families better."
Lucy Perry, St Brelade's Ward, Alderney Community Hospital, speaking at the GSF Conference, September 2018
To register your interest and receive details regarding the next GSF Community Hospitals training programme please complete our Expression of Interest form.
Updated: 4/12/18