Accredited Care Homes
To qualify for accreditation, care homes must have undertaken the full GSFCH training programme over 9 months, embedded this into their homes for at least 6 months and then undertaken a rigorous accreditation process 'Going for Gold'.
The Accreditation process involves four areas:
Completion of Key Outcome Ratios (KOR)

After Death Analysis (ADA) Audit

Assembling the Portfolio of Evidence based on the 7 key tasks

Visit by trained assessors
We are proud of the hard work of all GSF accredited care homes and want to celebrate the sustained excellent practice of care homes which have embedded GSF in their core working practices. In acknowledgment of this, homes that achieve reaccreditation will now be known as GSF Platinum homes.
Congratulations to Chegworth Nursing Home - Care Home of the Year Award Winners, 2019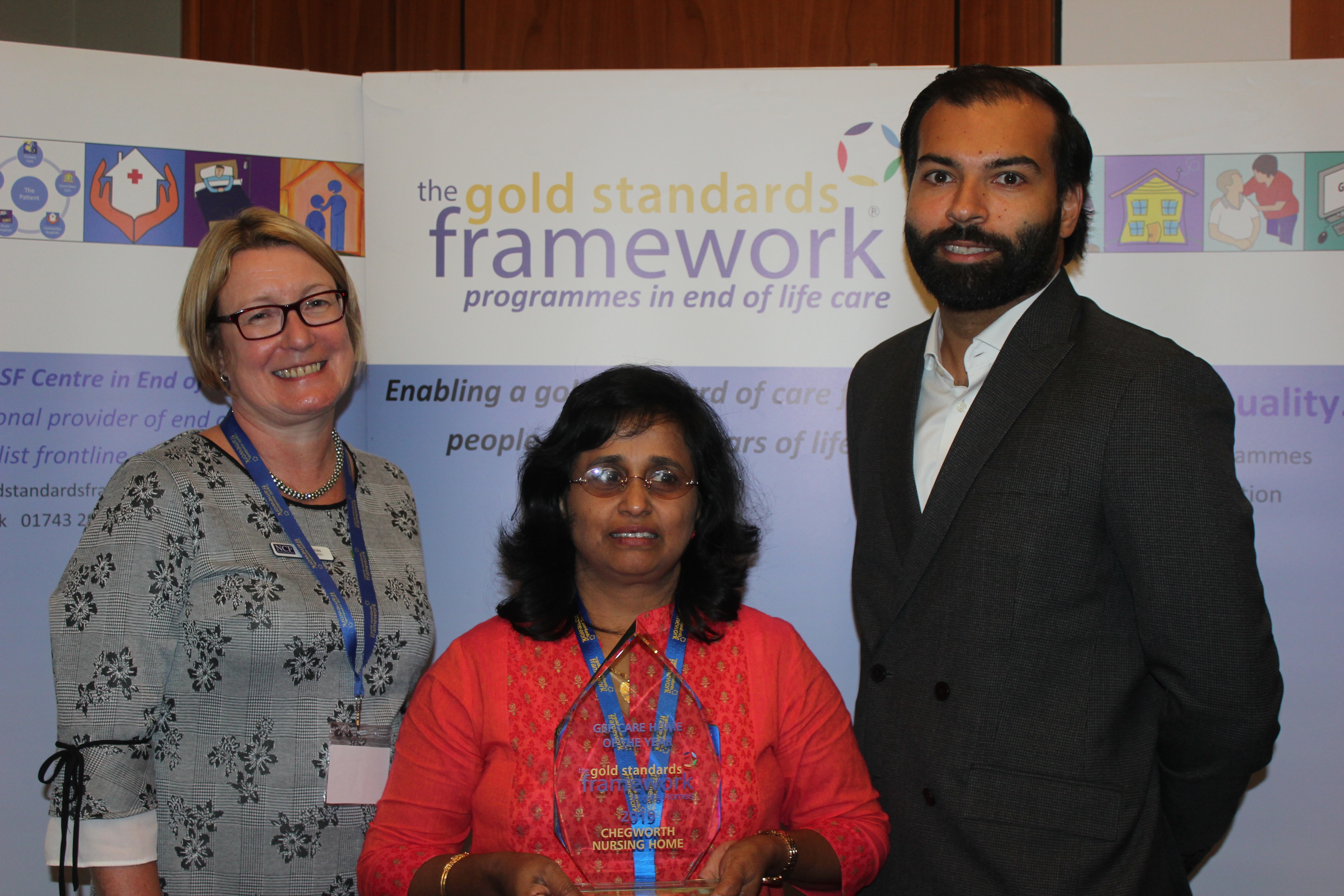 Chegworth Nursing Home was described by the judging panel as 'inspirational' in recognition of the "deeply impressive, systematic, individual, and movingly compassionate care it provides all its residents".
Rekha Govindan, Manager of the 43-bed nursing home, said she was absolutely delighted that the hard work and dedication of her team who have, since 2005, been committed to delivering the very best end of life care, was being recognised.
She added: "From the moment someone walks through our door we want them to live well until they die. And from the very first day we will work to collaborate with them and their relatives so that we can help them achieve their goals. Winning the GSF Care Home of the Year award is a fantastic reward for all of the staff who have been working so hard to do that for almost 15 years."
Chegworth Nursing Home has been reaccredited three times demonstrating its long-term commitment to quality care as well as the sustainability of GSF. Ms Govindan said: "GSF has opened our eyes and those of healthcare practitioners generally to exactly what we should be doing and when, providing a simple step-by-step guide ensuring no one falls through the cracks. It has helped us look at the patient as a whole and assess all of their needs and wishes."
The GSF judging panel said: "Chegworth Nursing Home is inspirational, demonstrating an excellent level of dedication to make every day matter so that those they care for live well until they die, their needs and wishes respected fully and they with understanding and compassionate care they die a dignified death. The home offers deeply impressive, systematic, individual, and movingly compassionate end of life care."
Accredited Care Homes List to download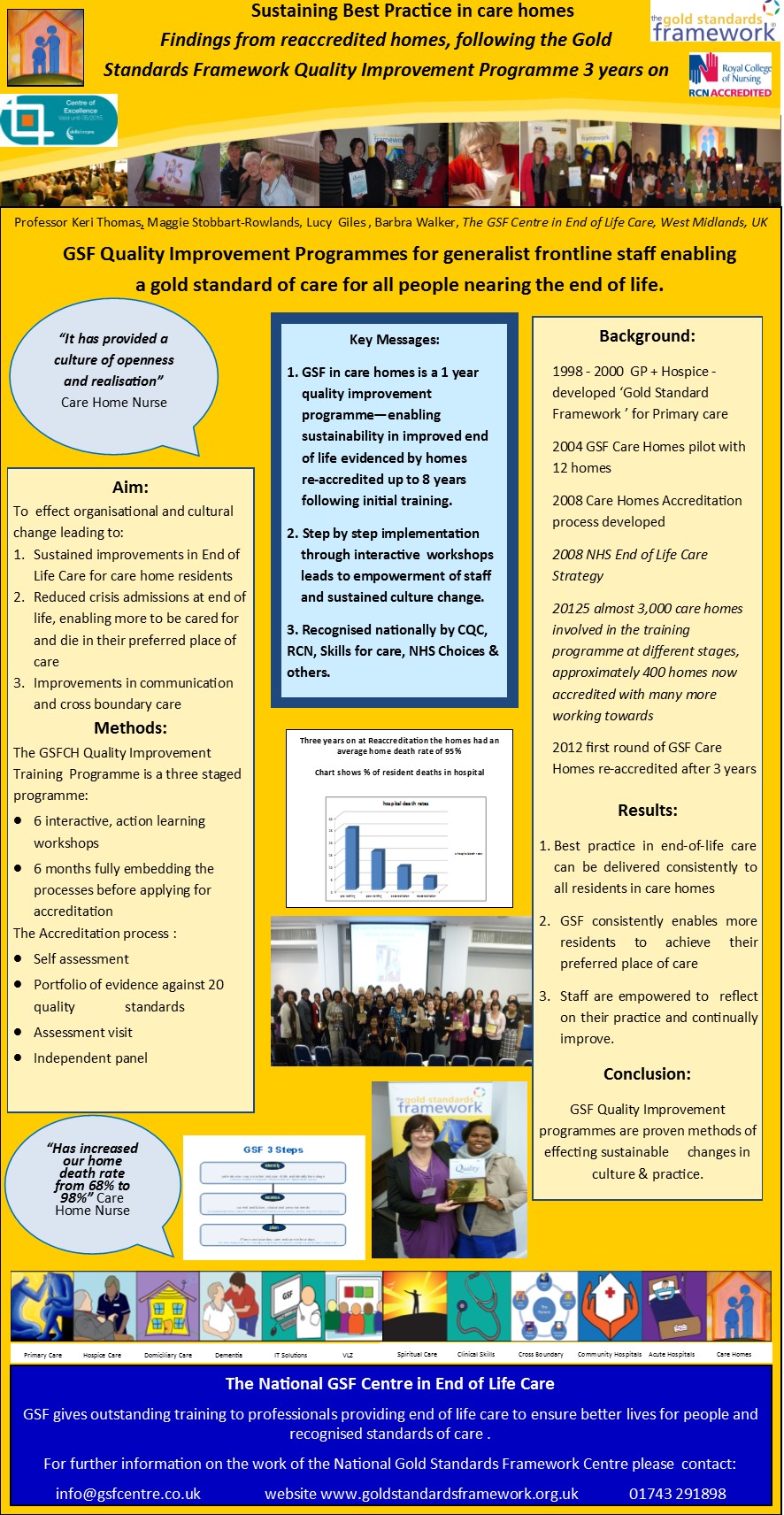 Poster summary of Care Home Accreditation findings - click to access PDF
Updated: 19.01.2021
Find a Care Home
Please use the field below to select your county/region.